Long-Term Care Insurance Is a Gift for the Whole Family, ACSIA Partners Says
December 15, 2016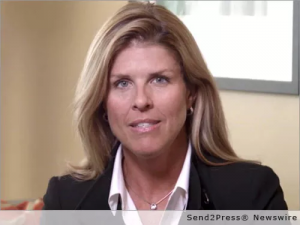 KIRKLAND, Wash., Dec. 15, 2016 — If you want to brighten the lives of everyone in your family, "Consider the gift of long-term care insurance," says Denise Gott, CEO of ACSIA Partners, a leader in long-term care planning. "Whether you get the policy for yourself or for aging parents, it's really a gift for everyone," Gott asserts.
"Different family members benefit in different ways at different times," she says, "but everyone stands to benefit overall." For example:
If you get a policy for yourself or spouse, you protect your assets and the future of your entire extended family. "With money available to pay for care," says Gott, "your savings and property won't be as vulnerable to unexpected care costs. And you may avoid relying on your children or other relatives to pay for your care." This knowledge alone can ease tensions and make the holiday season more pleasant, Gott points out.
If you get a policy for aging parents, everyone benefits, not just them. "Your parents may live the rest of their lives with greater security and less fear," says Gott, "but you may also benefit. You guard against sudden, large care expenses down the pike, which could be disruptive. And you gain more control over your own future." For example, she explains, there's less likelihood you or your spouse will have to leave a job to provide care personally.
Your children stand to benefit, too. With care expenses made more manageable through planning, educational plans can be made with greater certainty. "It's less likely you'll ever have to choose between tuition for your kids and care for your parents or spouse," says Gott.
Added reward from Uncle Sam. A portion of long-term care premiums may be deducted on federal income tax returns. Tax deductions or credits are also available in many states. "It's like a gift, a nice incentive, and it keeps recurring," says Gott. "You can set yourself up for 2016 and every year after."
"Long-term care insurance is truly a gift that keeps on giving," says Gott. "You'll have less to worry about this holiday season, and every holiday season from here on. You can relax and enjoy the festivities and one another."
Shopping for long-term care insurance is made easy on the ACSIA Partners website: http://www.acsiapartners.com/.
Visitors may explore a range of affordable long-term care planning options including critical illness insurance, annuities, and life insurance with LTC riders as well as traditional LTC insurance. By-phone or face-to-face meetings with local agents are also available.
ACSIA Partners LLC — http://www.acsiapartners.com — is one of America's largest and most experienced long-term care insurance solution agencies. The company is also a co-founder and sponsor of the "3in4 Need More" campaign, run by the 3in4 Association, which encourages Americans to form a long-term care plan.
---
Note: By clicking on Continue, you agree to be contacted by one of our licensed insurance agents through the email address or phone number you provided, who will then discuss your request and process your personalized quote.
---