Just Among Friends: Long-Term Care Insurance on Facebook
September 23, 2015
KIRKLAND, Wash., Sept. 23, 2015 — Long-term care insurance agents often resist reaching out to friends who could use their help. And seekers of LTC insurance information also resist reaching out to friends who may be in the business. But there's much to gain from overcoming this reluctance, according to ACSIA Partners, a leading long-term care insurance agency.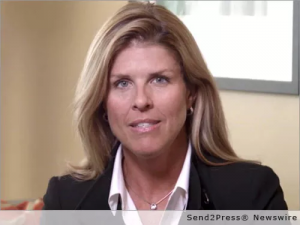 "If you're an agent, you may recoil at the idea of selling to your friends," says Denise Gott, CEO of ACSIA Partners. "And if you're on the buying end, you may feel you're imposing if you approach a friend in the business. But you really should connect. In our experience, agents and buyers who are friends are getting together with good results on both sides."
Social media sites — especially Facebook, LinkedIn, and Twitter — make it easy for LTC agents to reach out in low-key ways, according to Gott. "Our people avoid the hard sell," she says. "That's important. Mostly they just make clear they're in the business. And they post useful information that friends appreciate. For example, a reminder of LTC deductions available at tax time, or facts on who needs protection, or available policy types."
Agents who get lots of inquiries from friends tend to post regularly, maintaining an ongoing presence and dialog. Two examples:
Gabrielle Gelo makes regular visits to Facebook and is amply rewarded. "Facebook allows me to reach out to childhood acquaintances that I might not have maintained contact with otherwise, through the high school Facebook page. They need help with long-term care planning, and the trust is already there," she says. "For me, social media works: it costs nothing, and takes minimal time."
Kim Beckham also enjoys a solid response from social media. "Last year, about three fourths of my business was Facebook-related," she reports. "And it was mostly with friends and family and referrals from friends and family."
Beckham, like Gelo, stresses the importance of keeping things low-key and friendly. For example, "On Facebook I don't use a business page," says Beckham. "I just use my personal page, because I feel I am my brand, and people are looking to me as a person, not an agent."
If you're a consumer, social media can be an especially good place to shop for LTC insurance, according to Gott. "It's fine to click on internet ads or request quotes on search engines," she says. "But if you value the personal touch, it's hard to beat social media for linking up with someone you know and trust."
About ACSIA:
ACSIA Partners LLC — http://www.acsiapartners.com/ — is one of America's largest and most experienced long-term care insurance solution agencies with hundreds of agents serving all states. The company is also a co-founder and sponsor of the "3in4 Need More" campaign, run by the 3in4 Association, which encourages Americans to form a long-term care plan.
---
Note: By clicking on Continue, you agree to be contacted by one of our licensed insurance agents through the email address or phone number you provided, who will then discuss your request and process your personalized quote.
---