ACSIA Partners Offers Free Speakers on a Hot Topic, How to Pay for Long-Term Care When Public Programs Won't
May 29, 2015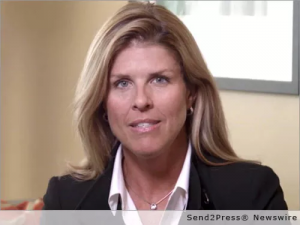 KIRKLAND, Wash., May 27, 2015 — Today ACSIA Partners announces the availability of a national network of speakers with expertise in long-term care funding. They're prepared to address any group about how to cover the long-term care expenses most longer-living Americans will incur at some point.
The company is one of America's largest and most experienced insurance agencies specializing in long-term care financing through a variety of means, ranging from long-term care insurance to annuities and life insurance with LTC riders.
What are the odds of needing long-term care some day? How much does it cost? And how can you pay for it when government programs fall short or don't apply in your case? These questions will be answered by the experts, who are long-term care insurance specialists with extensive training and experience.
Events planners anywhere in America may schedule a speaker in their local area. "Any organization may request a speech, question-answer session, or workshop," says Denise Gott, CEO of ACSIA Partners. "It can be a local club, religious organization, association, or other group — even a few friends concerned about the issue."
Local companies and human resource departments may also request presentations; in their case, the emphasis will be on workplace issues related to long-term care needs that affect job focus.
ACSIA Partners includes a few hundred state-certified agents covering all parts of the country. To get in touch with one, just go to the company's website — http://www.acsiapartners.com/ — and submit an inquiry form indicating your state of residence.
---
Note: By clicking on Continue, you agree to be contacted by one of our licensed insurance agents through the email address or phone number you provided, who will then discuss your request and process your personalized quote.
---